We created Goddess Provisions as a way to share the tools we've found to help us connect with our divine feminine and grow our spiritual practice.
We're "busy" just like everyone else on this beautiful planet but we take the time to manifest journal, meditate, frolick around in nature, pet kittens, practice yoga, have reiki healing sessions, do tarot card readings, drink green juice, write out the things we're grateful for, check the astrology forecast and charge our crystals under the full moon. If you enjoy these simple pleasures too, you're going to feel like our monthly box was curated for you by a true soul sister.
Meet the team!
Our virtual team of divine goddesses and mystic men are working behind the scenes year-round to make magic for you.
Jill: Co-Founder
John: Co-Founder
Abigail: Operations Manager
Julie: Box Curator
Ashley: Customer Service Manager
Christy: Social Media Manager & Content Creator
Jonelle: Social Advertising Manager
Markie: Moon Wisdom Club Coordinator & Copywriter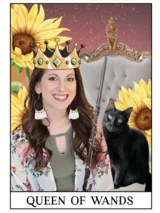 Samantha: Social Media & Customer Service Assistant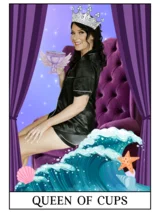 Cameron: Graphic Designer
Neil: Web Admin